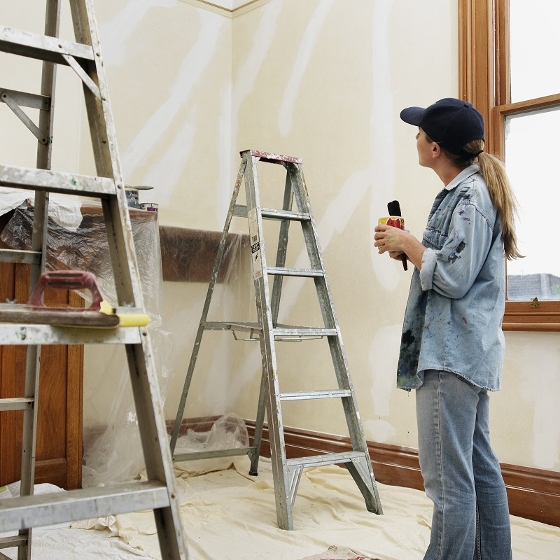 So you've decided you want a home that has a bit of character, with a traditional style in a more mature neighbourhood. After searching far and wide, you've found something that has most of the things you want, but there's just one thing – it's a fixer upper! Many home buyers prefer a more established community, but cannot afford to buy an already renovated home so they opt for the alternative – buying a home that needs some love to make it exactly the way you want.
Once you've made the choice to buy a fixer upper, you then have to decide whether or not the home is actually worth renovating. Most of these types of properties are priced well due to the amount of renovations needed, but sometimes the price is determined by its "potential value". So it's important to find a property that is not only within your budget, but will be worth the additional money you invested for upgrades.
The next step is to make an offer on the home, but before you do this, work with your Realtor to see what other homes in the area are selling for. Are renovated properties selling for a lot more and is it worthwhile to take on a fixer upper in this community? Obviously you will want to look for increases in property values that indicate high demand. This is a step that is often neglected, so make sure you don't forget to take a step back and evaluate the property purely from an investment standpoint.
Next up is to determine the cost of your project and to create a corresponding budget for renovations. Sometimes the most expensive costs are not seen on the outside…things like plumbing, heating and foundation issues can become quite costly. This is why it's important to create a budget that includes some contingency, for the unwanted surprises that could put a costly dent in your budget. To help with avoiding those surprises, get the home inspected as a condition of purchase. Having a home inspector check out the structure and making sure plumbing and electrical is in good condition will help you create a manageable budget that can cover any unexpected costs.
Lastly, always do your homework. You probably think you have done your homework, but have you really? Do a little bit extra to make sure you are making a sound decision, for example, bring in a contractor for a walk-through beforehand to give you an idea of costs. This will also help you when negotiating for a sale.